Late spring puts us deep into beer festival season. The Washington Brewers Festival is another fine example. They are combining craft beer's favorite friend, food trucks. We've reported a few times on how food trucks are changing the landscape of craft breweries. Now festivals are joining in.
Dates & Times
Friday, June 19th, 4pm-9:30pm
Saturday, June 20th, 11am-9pm
Sunday, June 21st, 11am-5pm
Location
King County's Marymoor Park
6046 W Lake Sammamish Parkway NE, Redmond 98052
The festival is made up of 105 breweries, 16 food trucks, music and brewer's challenges like keg tosses. Here's a quick primer of the event.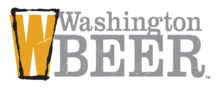 ---
The Breweries
---
Music and Entertainment
Friday, June 19th
Four on the Floor-6:00pm
Spike and the Impalers-7:30pm
Saturday, June 20th
SpoonShine-12:30pm
Cracker Factory-2:30pm
BevMo Brewers Keg Toss-3:00pm
Staxx Brother-5:00pm
Nearly Dan-6:30pm
Sunday, June 21st 
Aaron Crawford-12:00pm
BevMo Brewers Keg Toss-1:00pm
Shaggy Sweet-3:15pm
[/one_half_last]