I'm not sure I've seen a brewery like Aslan Brewing. Maybe it's because I've gotten to know the owners, the brewer, the servers and many of the good people that work there. They've weathered storms like few others in town and evolved into something Bellingham and their fans should be proud of. Aslan is not only brewing award winning beers, but they've moved beyond the beer and have also become deeply ingrained in Bellingham's culture. They've adopted inspiring business practices and continue to push themselves as a company.
Jack Lamb, Frank Trosset, Boe Trosset and Pat Haynes will be celebrating two years this weekend. The Aslan crew was famous for doing so much of the work themselves and through their friends. The outcome was the open, contemporary and beautiful taproom and brewhouse you see now.
Aslan's Construction
Owner Operators
Aslan's lion logo has become ubiquitous in local grocery stores. While Bellingham is the backbone of their brewery, they are not just local brew. Recently, Aslan moved one of its distribution managers to Seattle to help move more of their taps and cans into the 206 area code. They have grown from a few employees to over 50 and because of their B Corp status only $10,000 separates the lowest from the highest paid employee.
To celebrate their two year anniversary they are doing what they do so well, throwing a party on Saturday. To boot, they have released their Anniversary XIPA. I had this beer the other night at Elizabeth Station and it is, without a doubt, one of my favorites (favorite?) they have brewed. It mirrors the growing trend of Northeast inspired beers. Big fruit taste, unfiltered with flocculants and a delectably light and almost creamy body. It is yum and it belies it's 7.8% ABV.
As described by Aslan
Anniversary XIPA

7.8% ABV // 65 IBU // 1.071 OG

big body + smooth + juicy

This special Extra IPA was brewed to celebrate our second birthday! It comes across very smooth and juicy, reminiscent of fresh squeezed orange juice. Its big body is made of floor malted Maris Otter malt, which really takes center stage. In terms of the ingredients used in this beer, it's odd considering hops are what tend to make or break IPA's. In this case the beautiful, traditional style of malting once widely used, but now difficult to find, is what supports all the juicy hop flavors in this beer. Floor malting is said to lend a unique "earthy" tone to the beer it is used in – see if you can pick it out!

Hops: Azacca, El Dorado, Mosaic
Malt: Floor Malted Maris Otter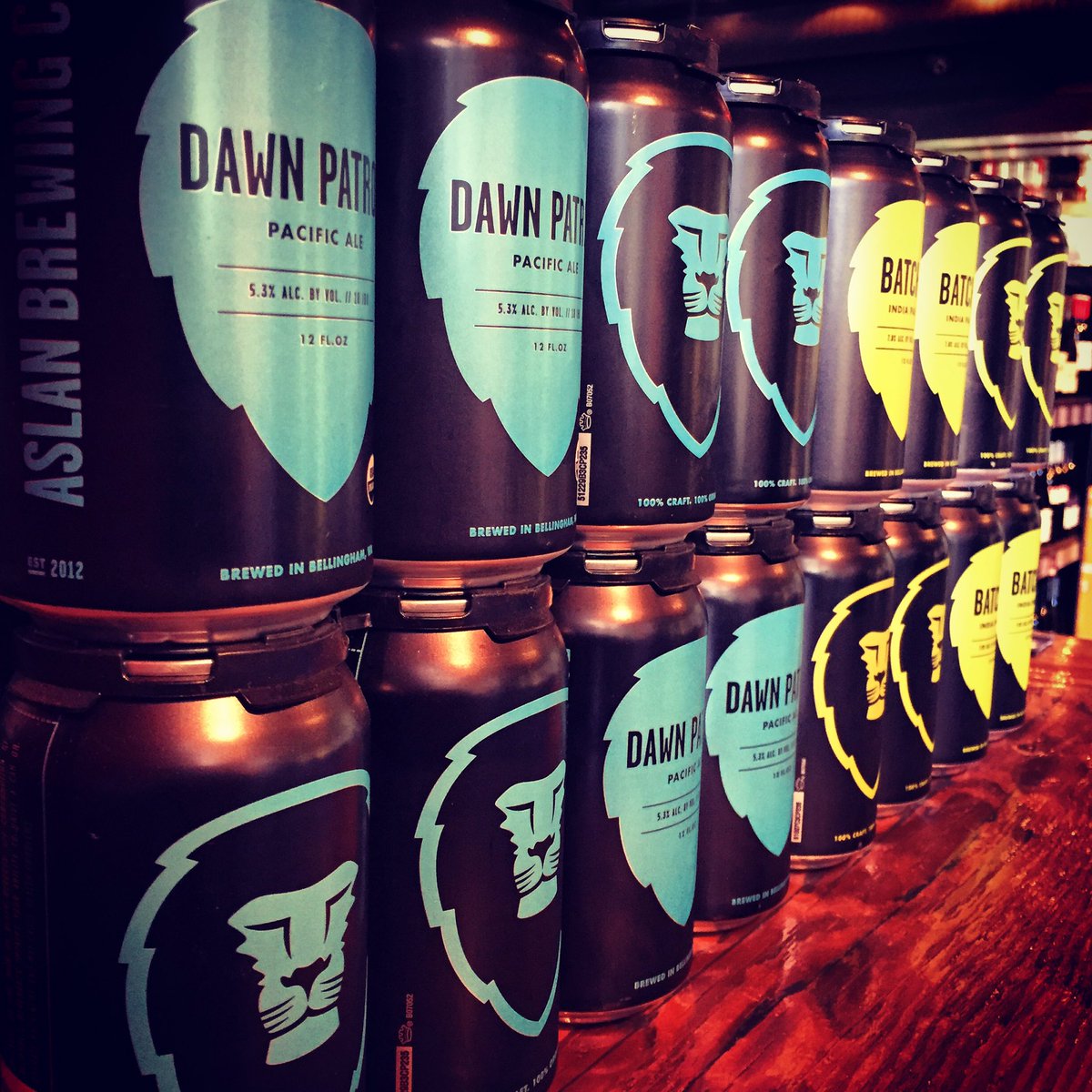 Aslan burst on the scene with their delicious and extremely popular Batch 15 IPA. It became so popular they decided to can it. Soon to follow was their Dawn Patrol, a sessionable and eminently drinkable Pacific Ale. Frank, Aslan's brewer, has been developing, and pushing the envelope of brewing these past two years. Aslan seems to release new beers almost weekly. They also are constantly evolving the brewhouse and pub area. I was driving by Aslan yesterday and Jack was outside overlooking the building of a brand new deck that will expand their seating capacity.
They have at least twice added more fermenters and have now obtained offsite storage for kegs and cans because they are running out of room. All of this is intended to support the amazing response from the market to their beer. They topped out at around 5,000 barrels in 2015 and will be pushing well beyond that in 2016.
Aslan is growing and, at only two years old, they are starting to wear the wisdom and experience of those years. It's that experience that will carry them for years to come. Aslan represents a new breed, not only of brewers, but a new generation. They are different in all the right ways and reflect the positive aspects of the evolving Bellingham community.
Aslan is a brewery the whole community should celebrate on Saturday. Head on down celebrate what they've learned and where they are headed. The celebration starts Saturday, 11am – 11pm. They are transforming the parking lot into a massive beer garden with lawn games, face painting and an outdoor bar. There will be live music all day, including Baby Cakes, who I just listened to last weekend and danced my ass off to until 1am. The late night events will include the Bellingham Circus Guild!