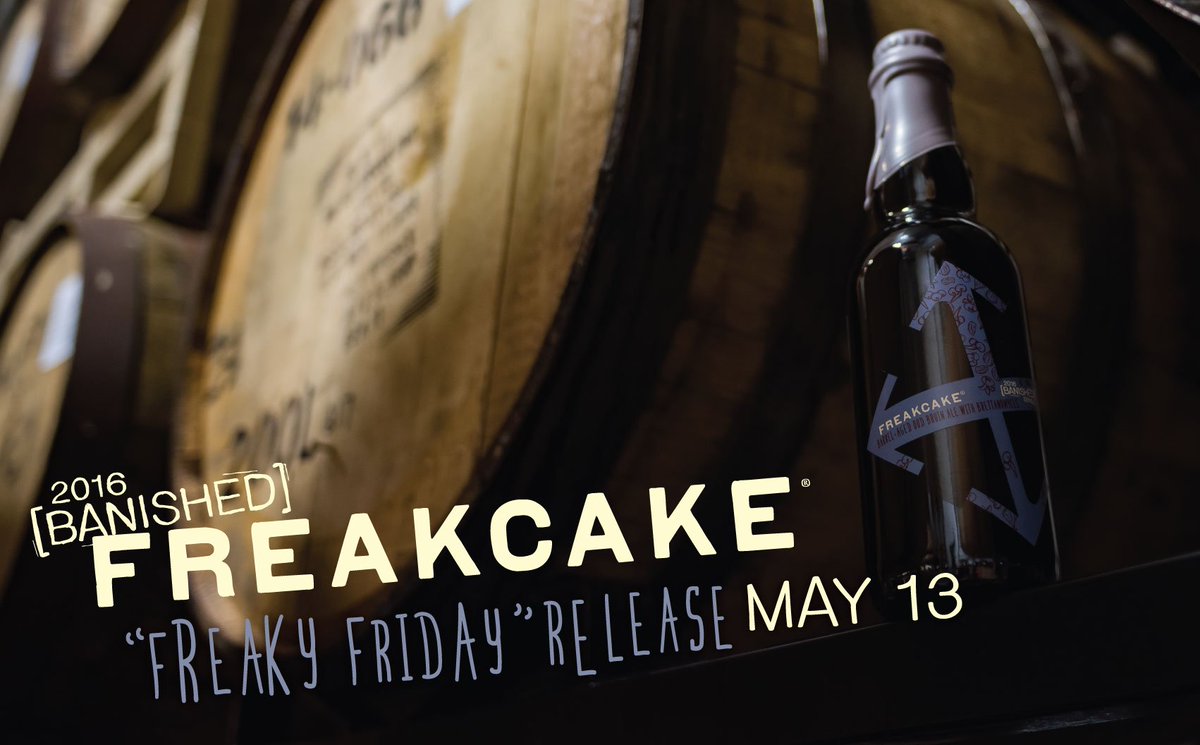 I put little superstition or thought into Friday the 13th, it is just another day. However this most recent one, donned "Freaky Friday" by our beer brothers at Crux Fermentation Project brought us the release of something quite special and unexpected. My ears, and taste-buds always perk up when I see or hear of a Crux
[BANISHED] series beer. Now lets not kid ourselves too much here, Banished is merely the terminology the mad wizards at Crux use to designate which of their beers have been barrel aged. As if gracing a beer with a long time in barrels, or banishing it, is a bad thing.
Some may recall their delectable stout Tough Love, or their other sour Better off Red. What gets my attention about these beers, and what I love about them is how much they evolve. They are incredibly rich, complex, warming, and robust right out of the gate. Some more composed than others, but over time they all change, grow, age, and somehow become even better than they were when fresh.
Just what is Freakcake? It is a Barrel Aged Oud Bruin…Furthermore it is augmented by lemon and orange zest. For a further twist, Brettanomyces induced secondary fermentation flecked with sour cherries, raisins, cranberries, and figs. So it is intense, for starters. My mouth is watering while I type this so we best get to sipping to figure out what this bear of a beer is all about, shall we?
Beer — Freakcake / Oud Bruin
Brewery — Crux Fermentation Project / Bend, OR
ABV / IBU — 10.5% / 35 IBU
Price — $12.99 / 375 ml or $8 / 10 oz on Draft
Availability — Limited 
Appearance (3/3) — Pours slowly out of the bottle with a thin mocha colored head on top of a candied cherry red body of beer. Slowly rising bubbles are visible around the edges. This is quite dark overall, a dark ruby red hue with some clarity.
Aroma (10/12) — Hello dark fruits, a wonderful bouquet of tart red cherries, black currants, tangy grapefruit, cherry pie filling, a really nice round vanilla overtone and dry white oak component from the barrel make a strong case for themselves here as well.
Flavor (17/20) — A rich and complex body of beer comes in waves. Lots of tart acidity right up front, some really sour cherry juice, black currant, ruby red grapefruit, cranberries, sweet figs. Mid-palate is quite sweet with wonderful vanilla notes, bitter bakers chocolate, dates, coffee, cocoa powder, some slightly tannic barrel character. Each sip leaves you wanting to come back for another to see what you will discover on the next.
Mouthfeel (4/5) — Not as heavy as you may be led to believe. A really nice carbonation level here helps to balance things out and round out the finish. A warming mild booziness comes through on the finish. If anything it is slightly undercarbed, but this is so smooth, velvety almost, just spot on.
Overall (9/10) — This is downright fantastic. I had a 2014 late last year and it was wonderful in its own right, but to have this fresh again is spectacular. Some great tangy cherry notes balanced with dry tannic oak and vanilla sweetness. Just a level of complexities and layers that are seldom found executed so well. I will be socking a few of these away and enjoying on tap.
OVERALL — 43/50 — EXCELLENT
Cheers, happy American Craft Beer Week!