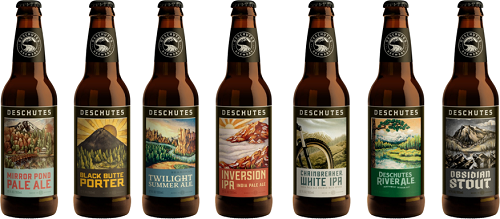 Research shows that labels matter! Deschutes has been really spreading it's wings by doing things like building a 400ft portable bar and taking it on an 8 city tour to spread the word of Deschutes Brewing. So, why the change? Jeff Billingsley of Deschutes Brewing says,
"As the craft beer segment continues to grow, and we continue to expand, it's critical that we stand out on the shelf and reinforce our brand. We've incorporated many key elements in the new design that should help us achieve this goal. We are excited to hear what our fans think about the new look!"
The launch of the labels and branding also coincides with Deschutes' expansion into new markets in Michigan. Beer will hit these new territories Sept. 1st.
The New Labels