Hop heads rejoice, as today, Thursday August 6th, is IPA Day! Whether this has been marked on your calendar, or it has come as a surprise, I encourage you to get out and at least enjoy your favorite IPA on this day. The IPA spectrum is quite large now, we have spicy Belgian IPA's, dark and roasty Black IPA's, sweet and boozy IIPA's, and some incredible (if not preposterous) IIIPA's. Whatever it may be, take this day to embrace the style. Here are a few recommendations, in case you need one or two.
Locals First!
Boundary Bay (Railroad Ave.) — Safety Brett IPA
5.5% ABV / 78 IBU
A draft only collaboration between Boundary Bay and Elizabeth Station. You will only find this beer at The Station, or at Boundary. It is a great rendition of Boundary's "Safety Break IPA" which is a ridiculously hoppy and dank IPA. Fermented with Brettanomyces, this variant is extra hoppy and bright, lots of great tropical fruit aromas on-top of a slightly funky yeast profile. This is bone dry with almost no residual sweetness. A very unique IPA. Get it while you still can.
Aslan (Forest St.) — 10# Hammer
8.7% ABV
Draft only, a true behemoth of an IPA. This beer packs a big punch of fruit flavor, lots of melon, honeydew, cantaloupe and a bit of mango round this one out. Manages all of this without being overly sweet. A Really nice balanced option.
Crux Fermentation Project (Bend, OR) — Half Hitch Imperial Mosaic IPA
10.0% ABV / 80 IBU — $5.99 / 375ml
A juicy, citrusy, fruity and bitter masterpiece. If you haven't explored Mosaic hops, this is perhaps the best true representation of the variety. Loads of tropical fruit character, exceptionally smooth.
Anchor Brewing (San Francisco, CA) — Double Liberty Ale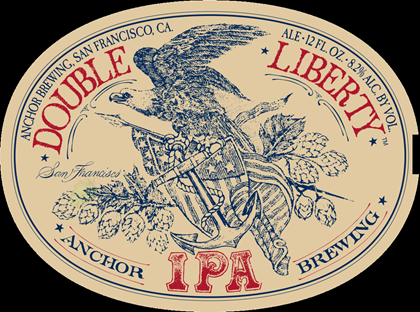 8.2% ABV / $2.99
A step up from the classic Liberty Ale, this is a spicy and piney, earthy IPA. Really well built upon Anchor's age old foundation of classic ingredients, this is a rare step out of the norm. Very well done and a true step up from Liberty Ale.
Lagunitas Brewing Co. (Petaluma, CA) — Sucks!
7.85% ABV / 63.21 IBU / $2.29
This treat was originally brewed when Lagunitas couldn't source ingredients to make their seasonal "Brown Shugga'" fear not though, this is more than a mere stand in. This delicious IPA features loads of juicy hop flavor, lots of pineapple, mango, citrus, and a bit of pine. One of my personal favorites.
Troubadour Bieren (Ursel, Belgium) — Magma Triple IPA
9.0% ABV / 50 IBU / $5.99
A spicy Belgian treat, excellent balance of malt, bitter hops, and predominant yeast. Really nice composition of juicy hops and sweet malts. A step away from the norm, but very well done.
Firestone Walker (Paso Robles, CA) — Wookey Jack Black IPA
8.3% ABV / 80 IBU / $2.99
A conundrum of a beer, dark and roasted, yet bitter and hoppy? One of the original Black IPA's, this one does not disappoint. Real depth of flavors from bitter chocolate, to juicy sweet hops. Always worth it.
I could go on and on about IPA's, but at the end of the day, I encourage you all to explore a new (or old) favorite today in celebration of national IPA day. Cheers, and drink well!